Important health information
We take care deeply about the health and the well-being of the clients and the team members.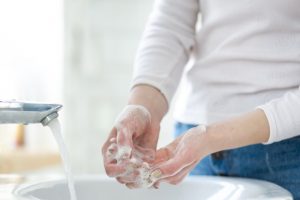 With the profound concerns surrounding the outbreak of SARS COVID-19, we wanted to reassure you that we will stand by your side during these difficult moments, serving your household to the best of our capacity. We are completely committed to safeguarding your lives and also the lives of the professionals we collaborate with. It is understandable that during these periods technical emergencies may occur and you will need professional assistance. Hence we want to assure you that during this period of uncertainty, we have implemented the best practices regarding the Corona Virus. We will inform you about the steps and precautions we are taking in order to prevent the spread of the virus. As a residential service provider, we can assure you that all the technicians we collaborate will adhere strictly to all the following rules:
Wash their hands regularly, both before and after each meeting.
Stay at home, if they show the minimal symptoms of the infection such as high temperature, cough.
Strict self-distancing, the technicians will avoid close contact and shaking hands.
They always wear a mask while working in your house.
Well-equipped with sanitizers in order to clean and disinfect touched surfaces regularly.
On the other hand, we expect from you the same precautions. We want to prevent that the technicians we collaborate with get infected.
So please inform our customer service assistant if you or anyone in your home is showing symptoms of being sick.
It is vital to share this information so that we can prepare, ensuring the lowest possible health risk.
Thank you for choosing us!