The Ultimate Guide to Lock Replacement
What is Lock Replacement and Why is it Important?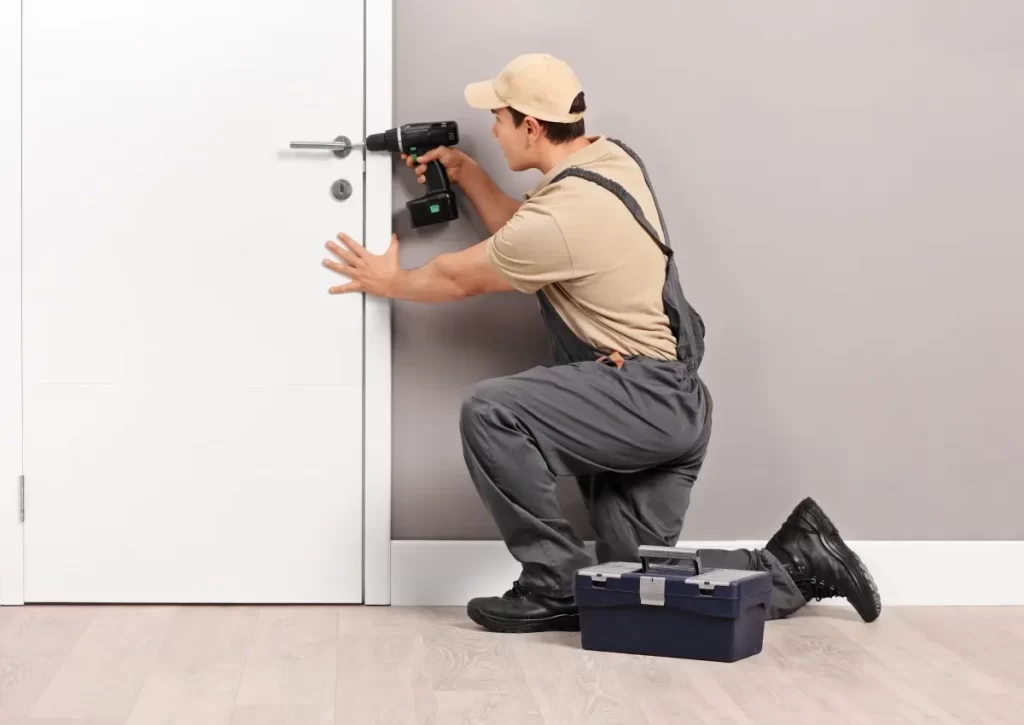 Lock replacement is the process of replacing existing door locks with new, more secure locks. It is an important security measure to protect your home or business from potential intruders. The installation of new locks can also help improve the overall security of your property. This can give you peace of mind. Lock replacement is a cost-effective way to ensure that your property remains safe and secure. It can also add value to your home or business by increasing its aesthetic appeal and making it more attractive to potential buyers.
How to Choose the Right Lock for Your Home or Business?
The security of your home or business is a top priority, and the right lock can make all the difference. With so many options on the market, it can be difficult to know which type of lock is best for your needs. In this article, we'll explore the different types of locks available and how to choose the right one for your home or business. We'll look at door locksets, deadbolt locks, keyless entry systems, and more. This will help you make an informed decision about which type of lock will provide you with the best security.
What Are the Different Types of Locks Available?
In today's world, security is of utmost importance. With the advancement of technology, there are now a variety of locks available that offer different levels of security. From simple mechanical locks to advanced electronic door locks and smart locks with keypad entry systems, there is something for everyone depending on their needs.
Furthermore, in this article, we will explore the different types of locks available and discuss the pros and cons associated with each one. We will also look at how these locks can be used in different scenarios and what features they offer that make them so secure.
Different Types of Locks
The locking mechanism that keeps the door secure most often used is the key. The other options include the deadbolt, a sliding bolt, or a mortise lock. Let's take a look at each one and see how it is different than the other:
Key Lock Deadbolt Sliding Bolt Mortise Lock Key
A traditional locking mechanism where two pieces of metal work together to create an unbreakable seal.
Deadbolt
Another type of locking mechanism where there are two parts which are interlocked with one another; they can typically be opened only from inside.
How to Find a Reliable Locksmith for Your Lock Replacement Needs?
Finding a reliable locksmith can be difficult, especially if you need to replace a lock. It's important to find a certified technician who can provide quality work and superior customer service. Fortunately, there are several ways to go about finding a local locksmith that you can trust.
By researching online reviews and asking for referrals from friends and family, you can narrow down your search for the right locksmith for your lock replacement needs. Additionally, it's important to check that any potential locksmiths you consider are certified technicians with the necessary experience and expertise.
By taking the time to research your options and find a reliable locksmith, you can ensure that your lock replacement needs are met quickly and efficiently by an experienced professional.
Get Professional Help for Your Lock Replacement Needs Today!
Are you in need of professional help for your lock replacement needs? Emergency Locksmith In Reading is here to provide you with the best service. We understand how important it is to have a secure home and business. Therefore, we are committed to providing top-notch locksmith services. Our team of experienced professionals can do the job quickly and efficiently, no matter what type of lock you need replaced. Moreover, we offer a wide range of services, from emergency lockouts to key cutting. So you can be sure that we have the right solution for your needs. Don't wait any longer – In short, call us today and let us take care of all your lock replacement needs!