What should you do in an electrical emergency?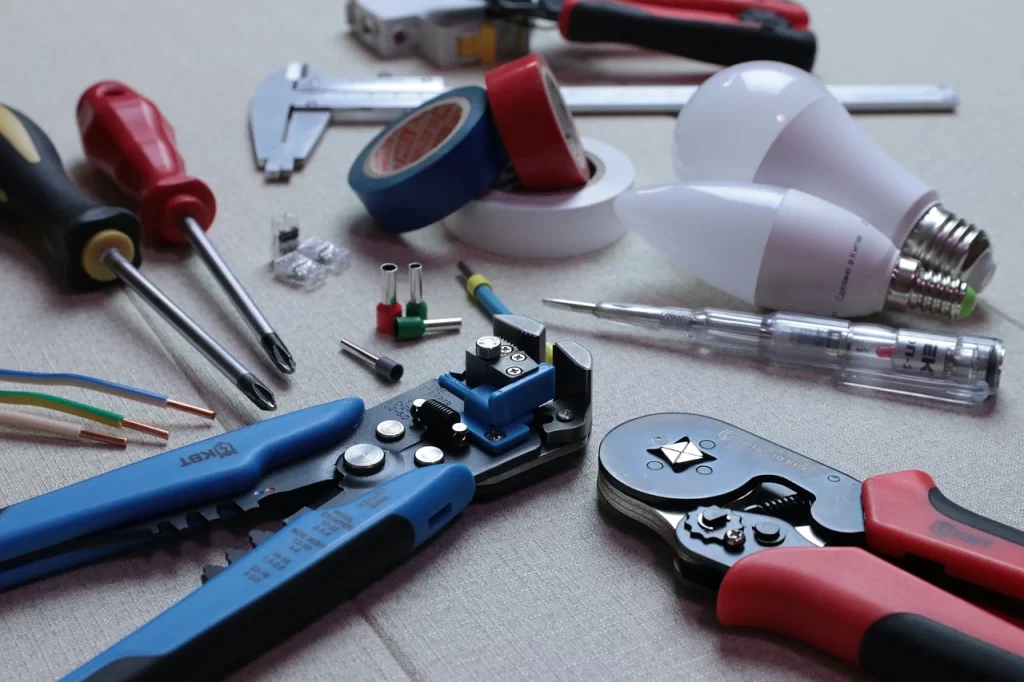 Electricity is both a lifesaver and a potential disaster in the making. From lighting to appliances, it makes everyday life more convenient and efficient, but these benefits also come with risks you can't afford to ignore. Poor wiring or faulty appliances can cause an electrical emergency at any time and without warning – so be prepared by following five simple steps in the event of an electricity-related emergency.
Always have an emergency plan ready
Knowing first aid procedures in case you injure yourself in a disaster is also helpful, as it reduces the risk of injury even more than knowing basic life support.
In both homes and workplaces, having emergency exits makes it easier to get out of the building quickly if you need to flee a fire (or other electrical hazard) should the worst happen. Don't forget to keep fire extinguishers handy so that they are on hand when needed – not only will this reduce the number of fires, but it will also help to keep the building safe and their use can even save lives.
In the event of an electrical emergency, it's important to have a plan.
1. Dealing with electrical emergencies
Electrical emergencies can be a real nuisance. You might think they're not worth it, but don't underestimate the risk of electrocution or fire – both pose a serious threat to safety and security! Fortunately, however, there are some things you can do to minimise these dangers should an emergency occur.
The four electrical emergencies are electrocution, power failure, downed power lines and an electrical fire. Each emergency poses a different safety risk, but you can minimise injuries by learning how to handle these incidents carefully.
2. Electrical fire
Be careful when tampering with exposed wiring. A fire can be started by a variety of sources and is difficult to extinguish due to the extreme amounts of energy a power outage can generate. It's important to remember this danger when making your way through an electrical area where faulty components are present – cutting the electricity at the source can prevent fires from starting, while reducing the risk of electrocution associated with using water on such materials. If you are near too many overloaded circuits or cannot contain your fear for safety reasons, do not hesitate to leave the area immediately.
3. Electric shock
Electrocution can be one of the most dangerous electrical emergencies, and if you are in the vicinity of such an incident, it is better not to reach out. If you come into contact with someone who has been injured or electrocuted by touching live objects, your own body can also be seriously injured by electrocution.
The first thing you should think about is getting help – but stay away! Instead, try to use a broomstick or other non-conductive object such as a rope; this will allow you to put some distance between yourself and the victim without risking electrocution. If possible, switch off the appliance that caused the problem to disconnect the power supply – but always call a doctor immediately.
4. The power line has fallen
Fallen power lines are dangerous for anyone in the vicinity. Treat them like live cables and stay away from the fallen line at all costs, otherwise you could get an electric shock! Do not touch conductive materials or even trees that have moisture on them to avoid this hazard – call for help if a line falls near your home.
5. Power failure
Power outages can be dangerous if not handled properly. If you notice that the power has gone out, be sure to switch off the power switch and switch on a light to protect your other appliances when the power comes back on.
This could also be helpful in cases where downed power lines caused by storms have cut power to nearby homes, or even a power outage due to too much demand for power compared to available resources; these cases call for the expertise of professionals who know how to best protect people's electrical safety during these times until a proper repair can be made.
Preparing for a power outage gives many people a sense of security. When storms cause a power outage, it's always important to have an emergency kit and alternative lighting options on hand.
Call the Emergency Electrician in Leicester, if you are dealing with an electrical emergency like: Electrical Rewiring, Storage Heaters, Electrical Fault, Tripping Switch etc. After our call, our customer service will send in a short time a professional electrician to fix the issue. Besides that, we are 24 hours available. We also work during weekends, holidays and the month of August. Feel free to contact us whenever you need an expert. Call us now, 01163930353.